Pool Maintenance
Pool Maintenance & Services for St. Charles County, St. Louis County, Lincoln County, & Surrounding Areas
Pool ownership is a big responsibility, but it doesn't have to be. When you choose Bi-State Pool & Spa as your professional pool service company, rest assured your pool is in good hands. Our professional service and maintenance team is ready to take on the responsibility, giving you the time you need to do what's most important – enjoy your pool.
Let Us Take Care of Your Pool
Bi-State Pool & Spa offers a variety of routine service packages that will keep your pool and spa in pristine shape. We understand every pool and pool owner is different, that's why we tailor a pool service package that works for you and your schedule. Once we determine the level of pool maintenance you are looking for, we will be able to create a routine service schedule at a competitive rate.
For the extra busy homeowner, we provide full pool service: pool cleaning, skimmer and basket emptying, water chemistry, filter cleaning, and periodic equipment checks just to name a few. Our monthly program is great for the pool owner who doesn't want to worry about chemical maintenance, as we perform the necessary water chemistry tests and provide the pool chemicals.
Set Up Pool Service Today!
We take pride in being able to provide professional care for your pool. Contact us today to set up a service and maintenance schedule that works best for you.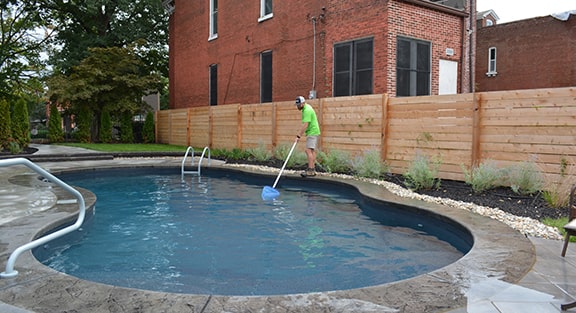 Pool Maintenance
Included in Regular Pool Maintenance Visits:
Test water
Chemical Balance (with your chemicals)
Clean skimmer and pump baskets
Skim the water surface to remove floating debris
Up to 30 minutes of vacuuming / brushing
Create a detailed report
Backwash pool as needed
Scrub tile line as needed
Straighten deck furniture as needed
Discounted pool chemicals delivered FREE
Customer Responsibilities:
Test Water
Maintain proper water level in pool
Check and empty skimmer baskets
Check filter pressure, backwash if needed
Have chemicals on hand
Make timely payment
Service Exceptions:
On days with high wind or rain we will make every effort to service your pool. Poor visibility may obstruct /prohibit vacuuming. The pool will be checked for chemicals, and all other services that can be performed will be. We try very hard to stick to our schedule but we may need to push back the pre-arranged service day due to unexpected circumstances. After the occurrence of heavy or destructive storms, your pool may require more than the normal amount of cleaning. You are welcome to schedule extra visits at any time and we will always send a technician at our earliest convenience.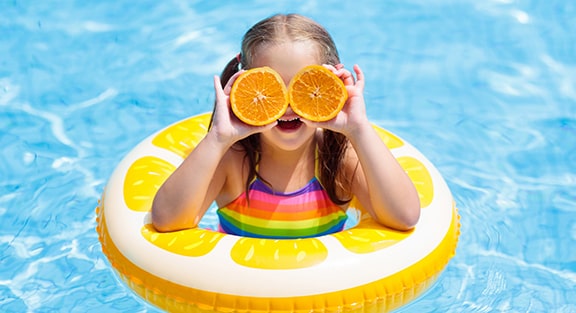 Vacation
Going away for an extended period? Don't let your pool suffer while you're gone. Sign up for our vacation coverage plan to have our trustworthy professionals take care of your pool. You can rest assured that we will keep your pool clear and your equipment in ship shape. This saves you time and money that you would otherwise have to spend just to get your pool clean and swimmable. The last thing you want to do is extra work after a vacation! With our vacation coverage, you can hop in your pool the minute you arrive home.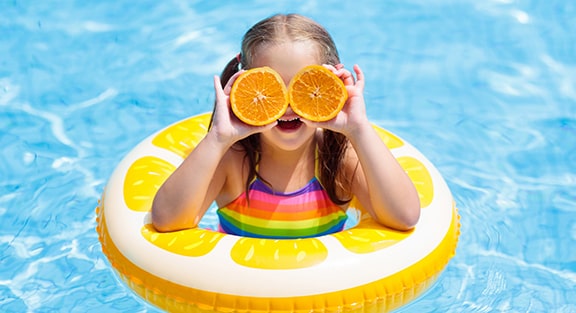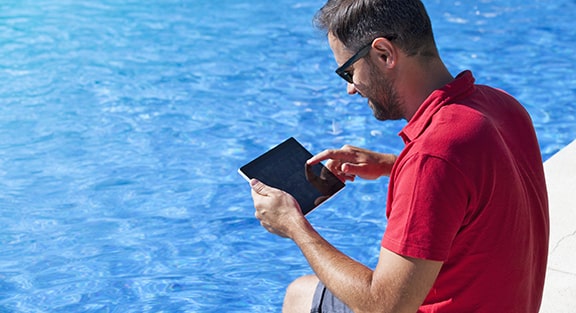 Pool School
Bi-State Pool & Spa's pool school is designed to teach you all there is to know about taking care of your swimming pool. Our goal is to give you all the knowledge so that you can confidently know your pool is perfect to swim in.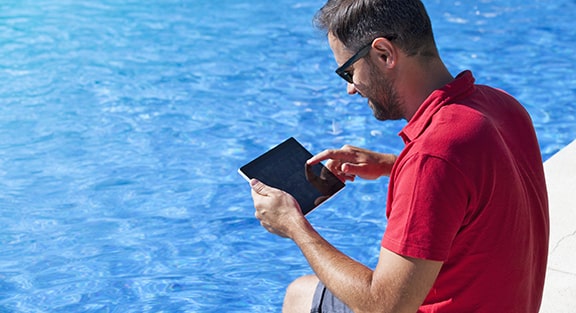 Cleaning Package Pricing:
Premium Cleaning Package
$2,999.97
(36 visits included). Two visits per week.
Customer effort to help keep pool clean: little or none
Nine charges of $333.33 each**
Each additional visit is $69 per visit
Ultra Cleaning Package
$1,949.94
(18 visits included). One visit per week.
Customer effort to help keep pool clean: some help expected
Nine charges of $216.66 each**
Each additional visit is $69.00 per visit
Superior Cleaning Package
$1,549.98
(9 visits included). One visit every other week.
Customer should expect to also help between cleanings
Nine charges of $172.22 each**
Each additional visit is $69.00 per visit